---
Featured projects
Tridentia Developers offers premium luxury residential projects of two three and four bedroom apartments at Margao, Goa with the finest amenities. Luxurious homes designed for you to spend a lifetime in. A place where infrastructure and amenities are tastefully woven into every aspect of life to reflect elegance and comfort. Homes that are exquisitely crafted to complement your elegant style. Where living spaces are created for the modern family.
---
Prudential Developers is now Tridentia
Prudential Developers have been one of the renowned real estate developers in Goa since 2004. In 2014, we announced a new company name, logo and corporate brand identity—Tridentia Developers.
Adhering to our belief of quality over quantity, over the past decade, we have successfully developed three unique residential projects that reflect our company value of providing premium quality homes that are exclusively crafted. And now, we are launching our most ambitious project yet—Tridentia Panache—in Gogol, Margao.
---
What our clients say about us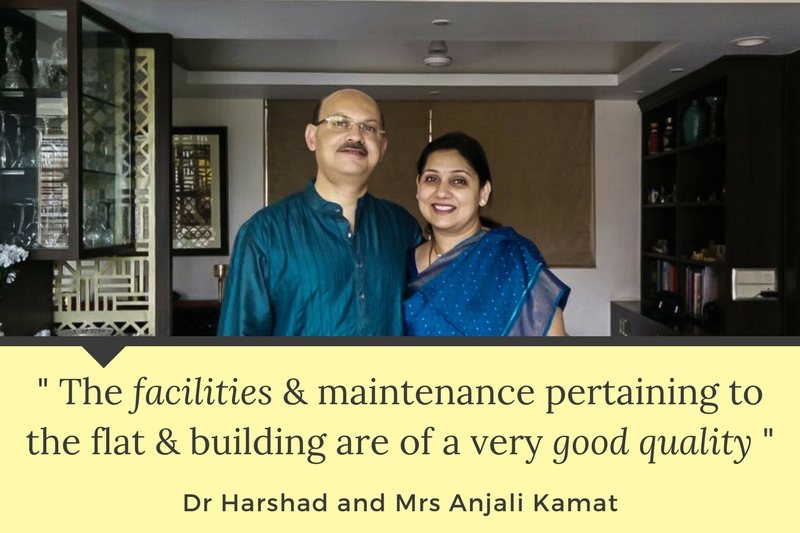 " We have been residing at Prudential Panache since the last eight years. Right from the time of booking of the flat and through the completion of the interiors to now, we found the owners and staff of Prudential (now known as Tridentia) to be extremely professional, prompt and amenable to suggestions. All small issues that cropped up were immediately dealt with. The facilities and maintenance pertaining to the flat and building are of a very good quality. We are extremely happy and satisfied to be part of the Tridentia family. "

– Dr Harshad and Mrs Anjali Kamat

Goa, India
" In our search for a customized apartment, we decided to go with Tridentia Developers because their buildings seemed to be built with better quality materials and workmanship than other builders in the area. This is a decision we have not regretted as we follow on-schedule progress of the building (Tridentia Panache project) and personalized customer service each time we had to interact with the management and staff. Thank you Paresh, Meghana, Kavita, Kapil and team for making our experience a pleasant one. "

– Hazel Carvalho

Dubai, UAE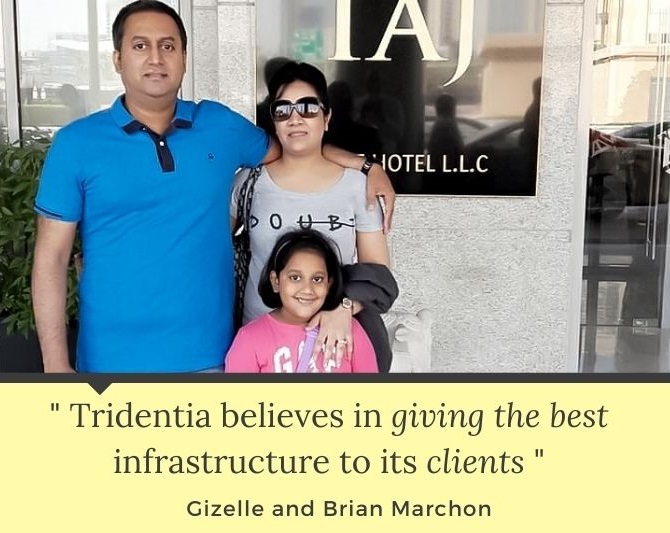 " Hats off to Tridentia management and technical staff who made all the work behind the scenes come together to provide a perfect amalgamation of luxury and convenience by providing the best amenities and recreational facilities for an Ideal home at Tridentia Panache. Being one of the top builders in south Goa, Tridentia believes in giving the best infrastructure to its clients. "

 

– Gizelle and Brian Marchon

Goa, India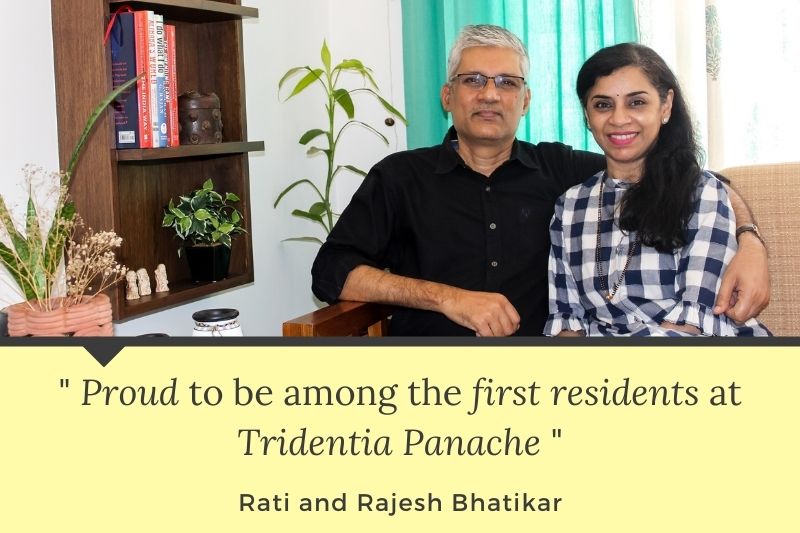 " Proud to be among the first residents at Tridentia Panache, a residential property that offered us exactly what we were looking for – aesthetically designed living spaces in the midst of peaceful and tranquil environs, amenities that are a hallmark of modern living, and above all, a community that exudes warmth and care for fellow residents.

A special word of appreciation to Tridentia for their professionalism, & for their humble, efficient & supportive staff who bring so much ease to living at the campus. "

– Rati and Rajesh Bhatikar

Goa, India